2021 Narooma Oyster Festival A Sold-Out Success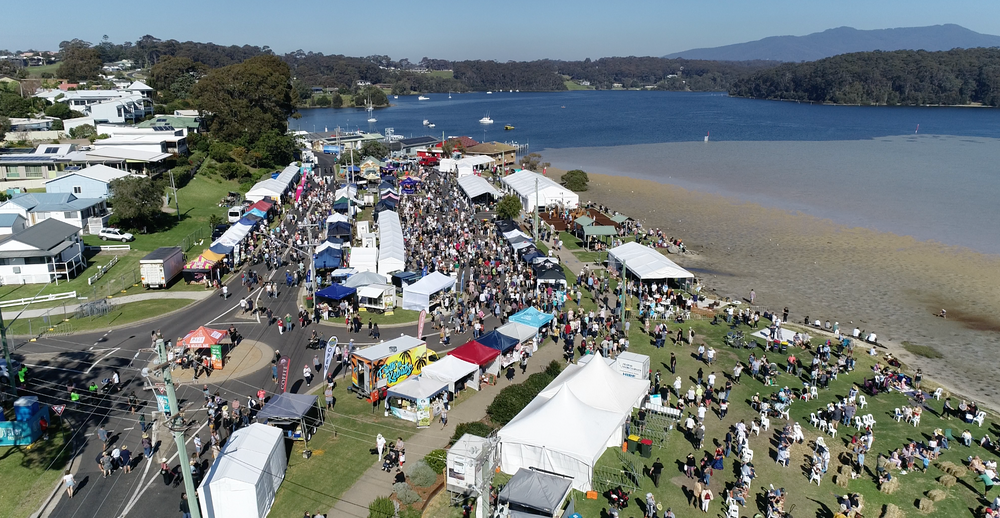 The organisers of the 2021 Narooma Oyster Festival have every reason to smile this week.
The 2021 event was a sellout, the first time in the event's 12-year history. Oyster sales were up 50% from the last event held in 2019 with a whooping 70,000 oysters consumed.
"We held a famil with Sydney food media over the weekend and were told that it's the best food festival in Australia at the moment," said festival chair Cath Peachey.
If that's not impressive enough, the weather turned it on with spectacular sunny blue skies for the 6,000 people that came through the gates over the course of the two-day event. This is up from 5,000 at the last festival in 2019.
"If we were not restricted in capacity to meet our covid safe…